Get all the statistics on your GroupMe messages!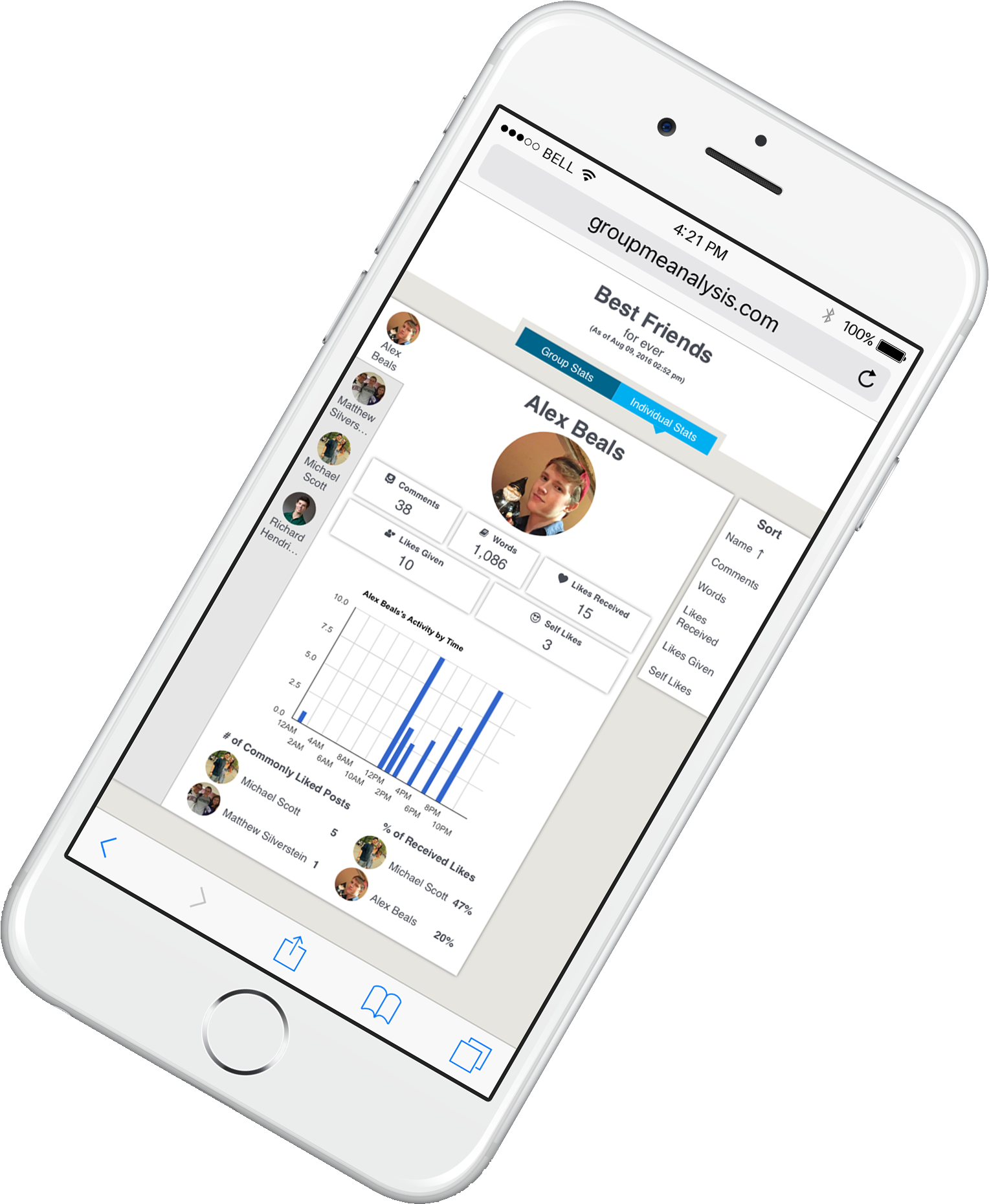 Demo Statistics
Most mentioned individuals
Number of comments
Number of likes
Best comments
More!
Steps
Step 1

Add user on Groupme to the group you want to analyze.

Step 2

Use the phone number:

619-432-4317

and click 'Add new phone number'

Step 3

Set the user's name to:

zEkrtkD

and uncheck 'Save to your Address Book'

Step 4

Click this button once the user has been added to the group!
Note: each code can only be used once.